(Above) Victory Photos does a lot of photo restoration work. Send us your old torn,faded photos and get back a new print! Restoration of a 5x7 inch photo is as little as $30.00.
If you are in the military or are a veteran and want to restore a photos of you taken while serving see the menu at left and click.



(Above) A large swim club hired us to improve a photo of their team. We removed distracting elements and added images of their team banners. We also brightened and sharpened the photo digitally.



(Above) A boosters club in central Massachusetts had us make the composite image above in 11x17 inch poster size and print 25 copies. We delivered the order in four days for $385.00, including delivery and the charge for composition of the composite. We are fast!
click to enlarge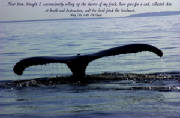 We added text to the top of this stunning photo. We do maritime photography and we own two boats
(Above) We can add text to any image we make or print, from business cards to posters. There is no charge for minor text insertions, complex texting charges vary, call.